Exclude columns from SQL Server comparison
Comparisons can be fine tuned to add more flexibility to the process.
To exclude one or more columns from data comparison, select tab "Ignore Columns" on the comparison options screen and deselect the columns you want to be ignored.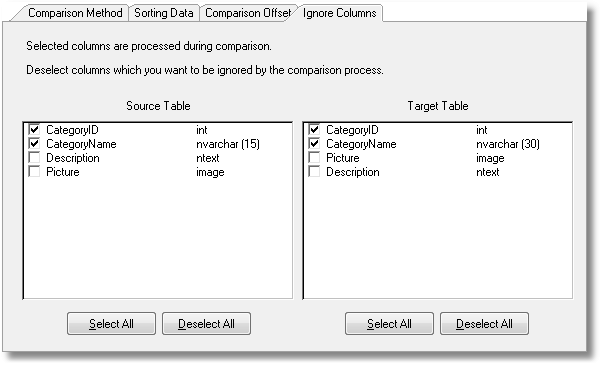 You can exclude columns from schema comparisons in a similar way.
Our Customers Love SQL Server Comparison Tool
This is a wonderful tool and I use it all the time. ... In the short time that I have been using it, the question is, how did I ever get along without. Richard A. Stain
arrow